The Peak School Curriculum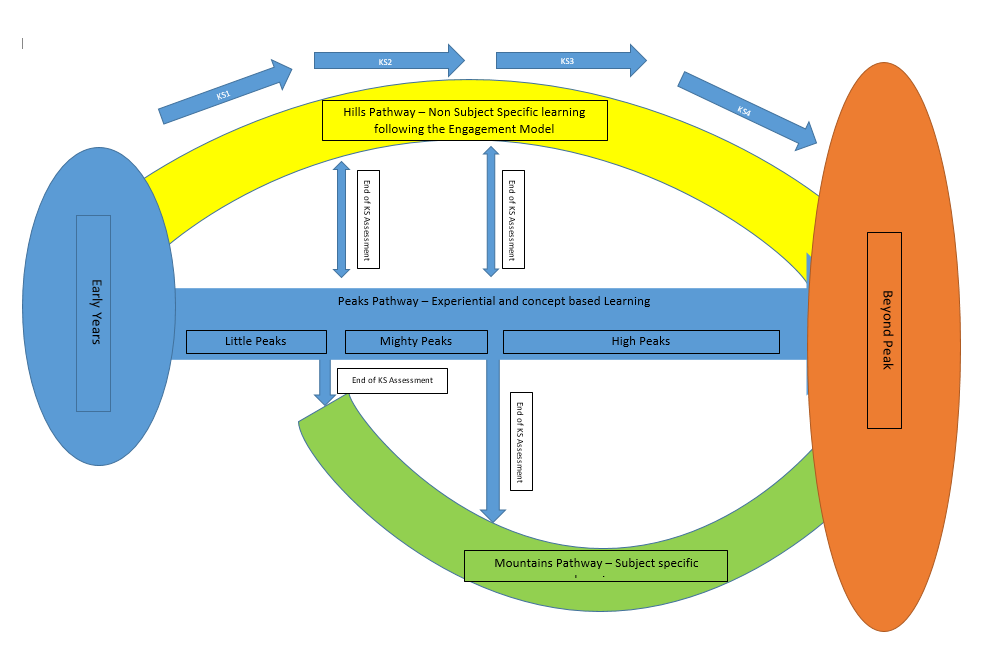 The Curriculum at Peak starts in Early Years, ends in Key Stage 5, and takes pupils on a sequential developmental learning journey, following the pathway suitable to their developmental, social and academic needs. Pupils can join at any stage through the school through the Local Authority consultation process; however, the end of Key Stage 2 is the key transition point when pupils join Peak School.
Teachers use the teaching blocks set out in the long term plans for their pathways to create a medium term plan for the term ahead containing a series of lesson that are sequential and build on pupil knowledge and understanding, ensuring opportunities for consolidation and generalisation are built into the overall plan to ensure that learning is 'sticky'. For further details of the Curriculum please contact Dave Jones (Deputy Head Teacher) 01663 – 750324.
Curriculum and Assessment Policy